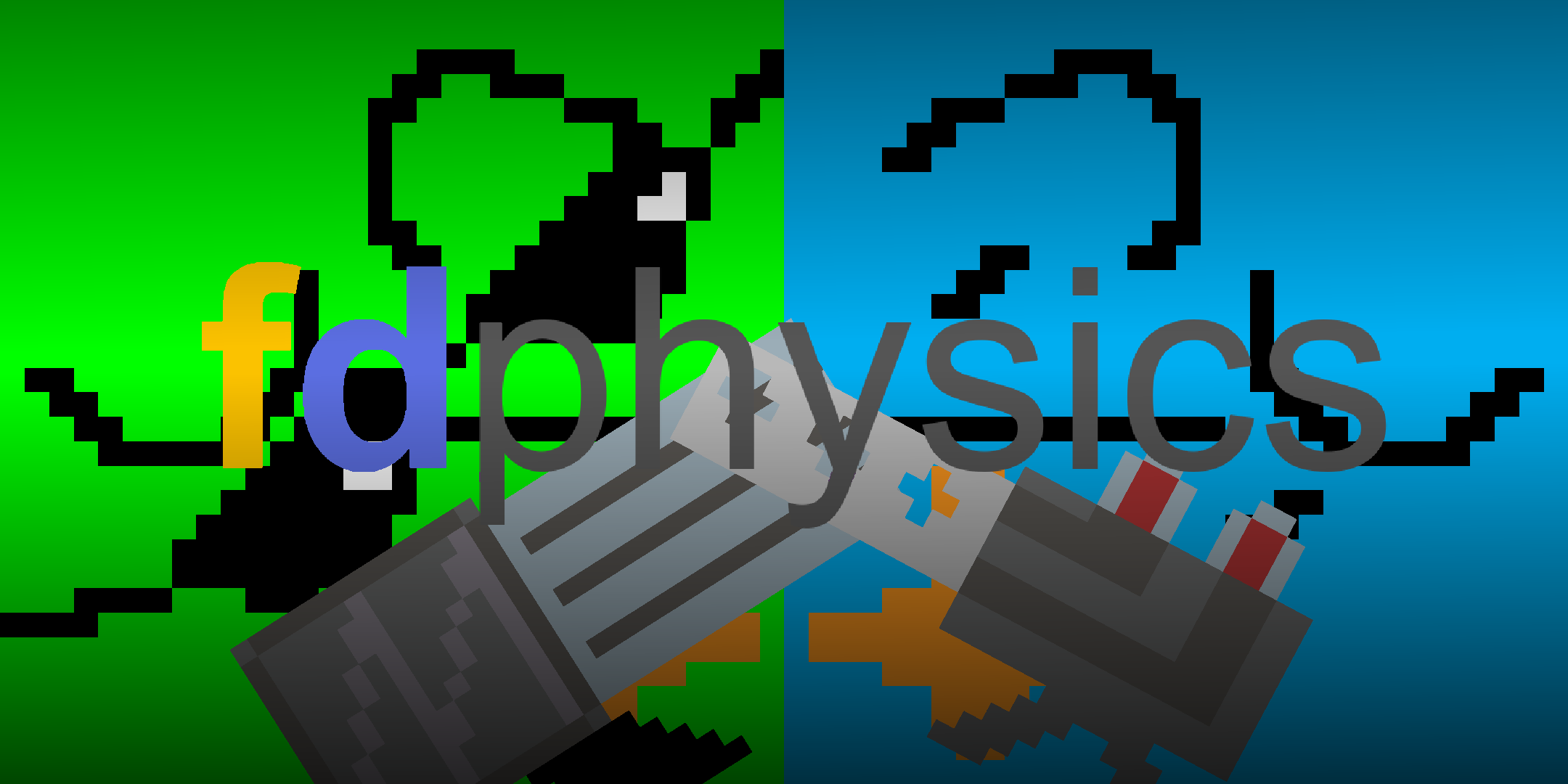 fdphysics
fdphysics has now achieved version 2.0 status! There are many new features, and improved old ones.
--- 3 Minimodes ---
Play with 3 minimodes: Capture the Flag, hold the flag for more points, Destroy the Base, destroy your opponents base and Lights Out, only an aura around both players can be seen, everything else is dark.
--- Daily Challenge and XP ---
Play the Daily Challenge everyday to get extra xp! The profile button keeps track of the number of matches played and your xp. More xp mean higher level. Higher level means you have more bragging rights.
--- 15 Generic Maps ---
Play on 15 generic maps, with the style of the original map. Playable on any mode, you can choose a random generic map to have even more options and fun.
--- More Settings ---

More settings to customize how fdphysics looks. Many of the settings improve how fdphysics looks on displays other than 1080p.
--- Quick Match Updated ---

Quick matches are now saved by file, so you don't have to worry about closing the game and loosing all your quick matches. Plus you can clear your quick matches
--- More Player Sprites ---

More player sprites to make your day
--- New Main Menu ---

The main menu has been cleaned, as some of the buttons were too big.
--- Hidden Features ---

You can now customize the songs in fdphysics by changing the .ogg songs in the fdphysics folder. You can also change the save file to get even more extra things
--- Random Guns ---
It was pretty boring when the same 4 guns were on the maps, so now there are random guns to increase the fun and a max of 10 guns so you have more choice!
The game will also be free for 3 days to celebrate Mother's Day and this event. Thank you all so much, I have really enjoyed making fdphysics, and it is a pleasure to be releasing it.
Goodbye to all!